ShootingBack, Steve Mann, 1994-1997
ShootingBack is a series of inventions and interventions by Steve Mann, 1994 to 1997, including:
LookingBack: Steve Mann, while a PhD student at Massachusetts Institute of Technology, affixed a camera on the back of his head, "looking back" (i.e. facing backwards), and designed and built a video capture and transmission system to webcast this experience. At the time there were no mobile "webcams" and this was the first wearable webcam, and ran continuously 24 hours a day, 7 days a week, from 1994 to 1996 (i.e. as an example of "living art" that is part of day-to-day routine).

One application Mann explored was a personal safety device for riding a bicycle while being able to see behind... LookingBack refers to a specific performance, Jun 15 1995, with Mann riding 180 miles from Cambridge to Cape Cod with camera on back-of-the-head streaming a low resolution monochrome image to the Internet every few seconds, showing "passed tense", i.e. what was "passed and past".

ShootingBack: while creating various seeing aids, Mann was often asked to remove the apparatus, and most often those requests came from people engaged in surveillance. It became evident that most of the removal requests came from establishments where surveillance was used extensively. Accordingly Mann experimented with partially implanting the technology (e.g. BCI, Brain-Computer Interface, etc., on the back of the head), such that the apparatus was rendered non-removable. Shootingback in this sense was a double-entendre meaning both to "shoot backwards", as well as to "return fire" from its origin (as in shooting back at surveillance). Mann's partially implanted backwards-facing cameras, inventions, interventions, and performances, were featured in a group exhibit and book:
The art of detection: surveillance in society: Bill Beirne, Niels Bonde, Diller + Scofidio, Laura Kurgan, Richard Lowenberg, Steve Mann, Julia Scher
[organized by Jennifer Riddell; essays by Jennifer Riddell and Timothy Druckrey]
Publisher: Cambridge, Mass. : MIT List Visual Arts Center, c1997.
ISBN: 0938437569
In the latter sense, sousveillance, i.e. shootinback at surveillance, has been covered extensively.


(NetGuide, June 1995)
Gallery of recently transmitted PICs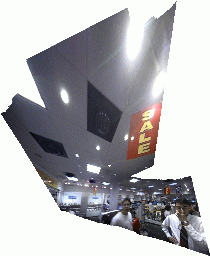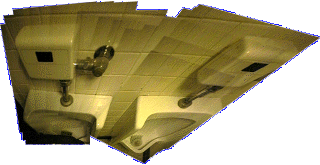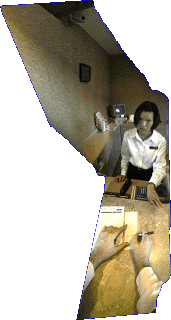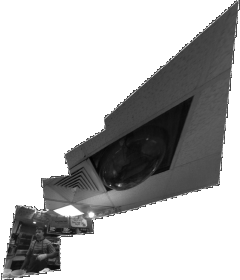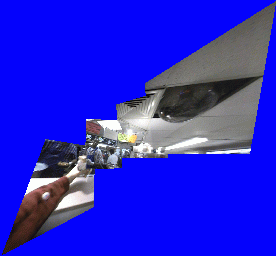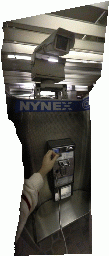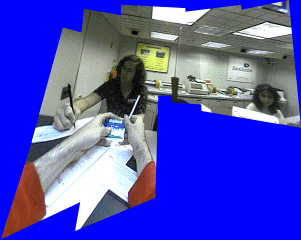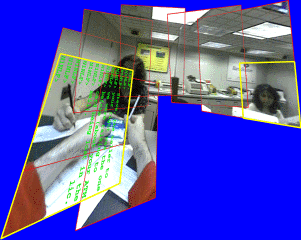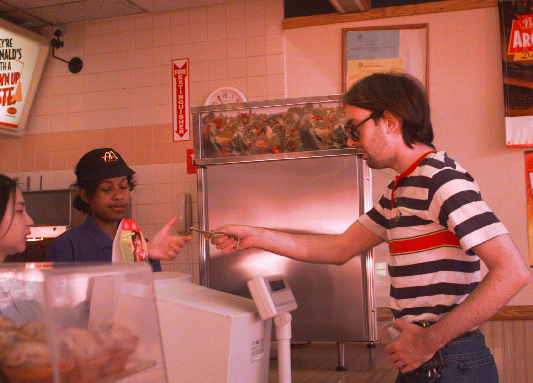 The future of ``shootingback'' --- wearable computer built into ordinary eyeglasses. (Image of one of my recent prototypes captured with another one of my older prototypes.)
---
Possible T-shirt design (to be worn by individuals entering establishments where video surveillance is used):

``For YOUR protection, a video record of you and your establishment is being transmitted and recorded at remote locations.
[insert darkglass here on shirt]
All criminal acts prosecuted.''
---
"ShootingBack" funded, in part, by the Council for the Arts at MIT.
---
Privacy issues of wearable cameras versus surveillance cameras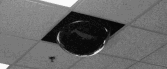 .
---
View excerpts of the ShootingBack documentary