Lightvectoring
(Scroll down the page for more recent pictures of the modular lightpainting system with LED lights)
Surveillance Study -- 36 Exposures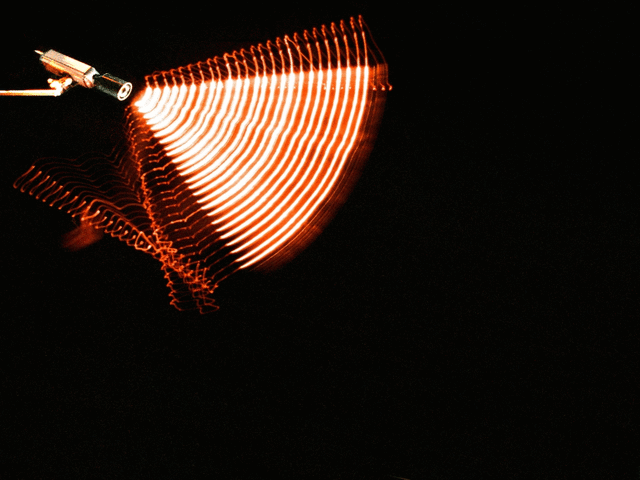 1280x960 576x432 544x408 320x240
Steve Mann, 1985, using railway tracks as physical guide for augmented reality robotics... (as also described in Intelligent Image Processing, Wiley 2001)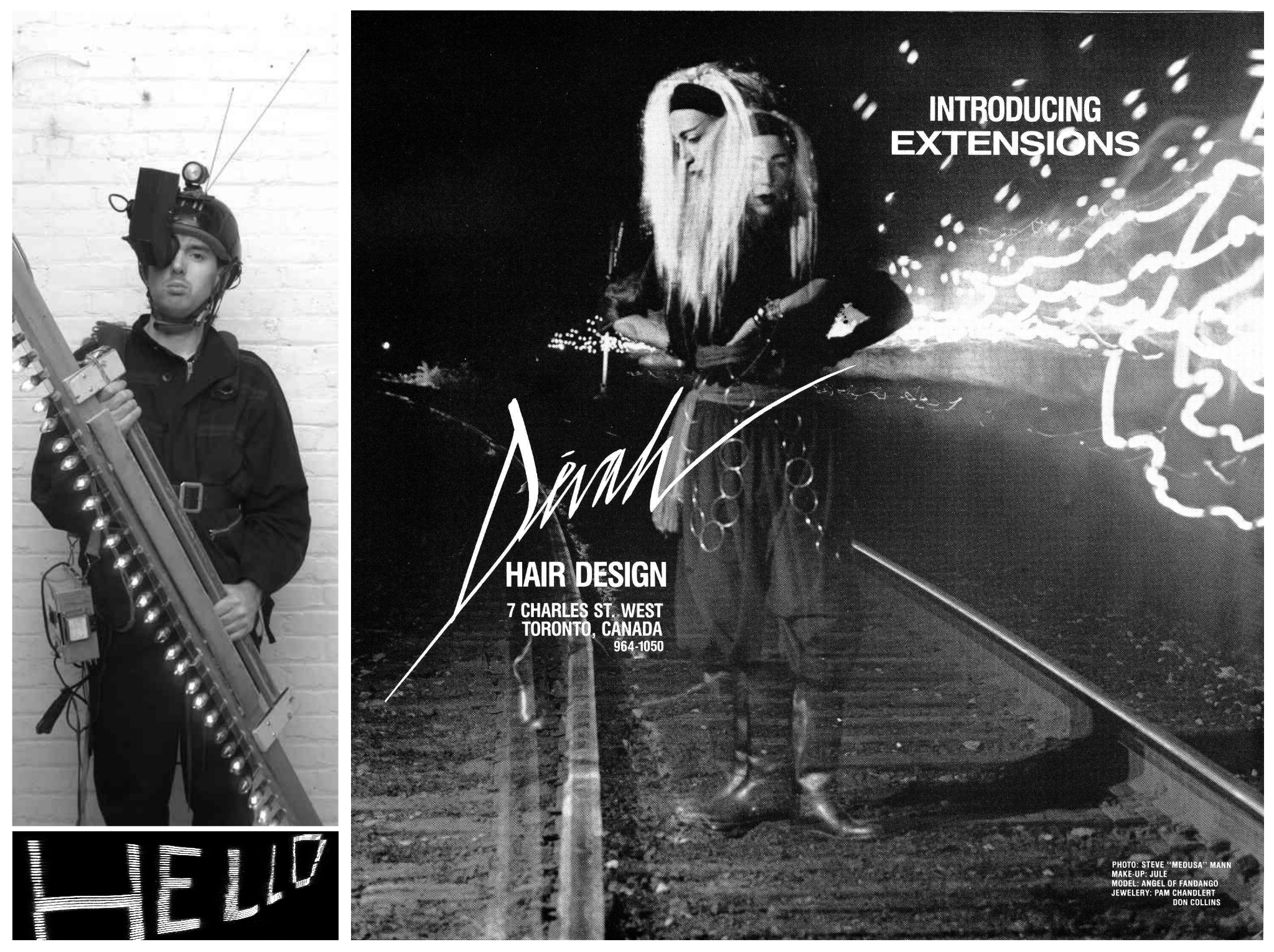 Commercial photography system invented and used by S. Mann for full page ad in Impulse Magazine, 1985.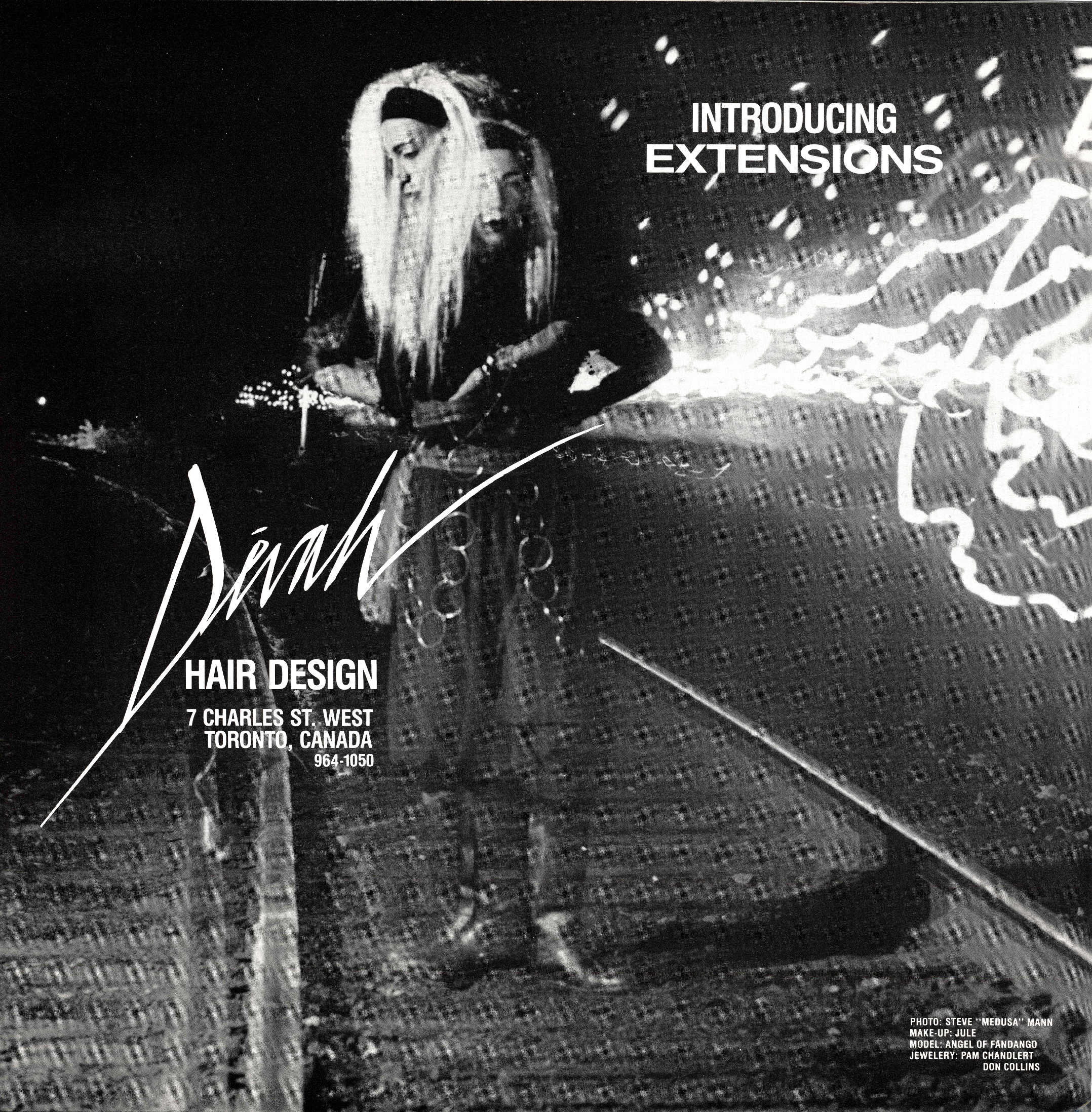 fullsize scan of full page adversitment uncompresses to approx. 90 megabytes: impulse_devah_hair1985proc_und4q50.jpg
---
Mast head from Impulse, Volume 12, Number 2, 1985:



fullsize scan of masthead uncompresses to approx. 20 megabytes: devah_hair1985_impulse_masthead.jpg
---
Canadian Patent 2261376,
English Title: MEANS AND APPARATUS FOR ACQUIRING, PROCESSING, AND COMBINING MULTIPLE EXPOSURES OF THE SAME SCENE OR OBJECTS TO DIFFERENT ILLUMINATIONS
French Title: MOYEN ET DISPOSITIF D'ACQUISITION, DE TRAITEMENT ET DE COMBINAISON D'EXPOSITIONS MULTIPLES D'UNE SCDNE OU D'OBJETS SOUS DIVERS ECLAIRAGES
Inventors (Country): MANN, STEVE (Canada)
http://worldwide.espacenet.com/publicationDetails/biblio?CC=GB&NR=2334591
98. A lightsweep where said lightsweep includes a frame upon which a plurality of light sources is mounted, and means to vary the quantity of illumination produced by each of said light sources through a data entry device affixed to said lightsweep.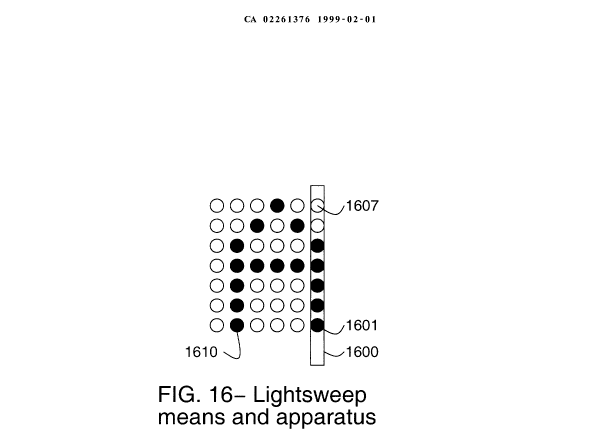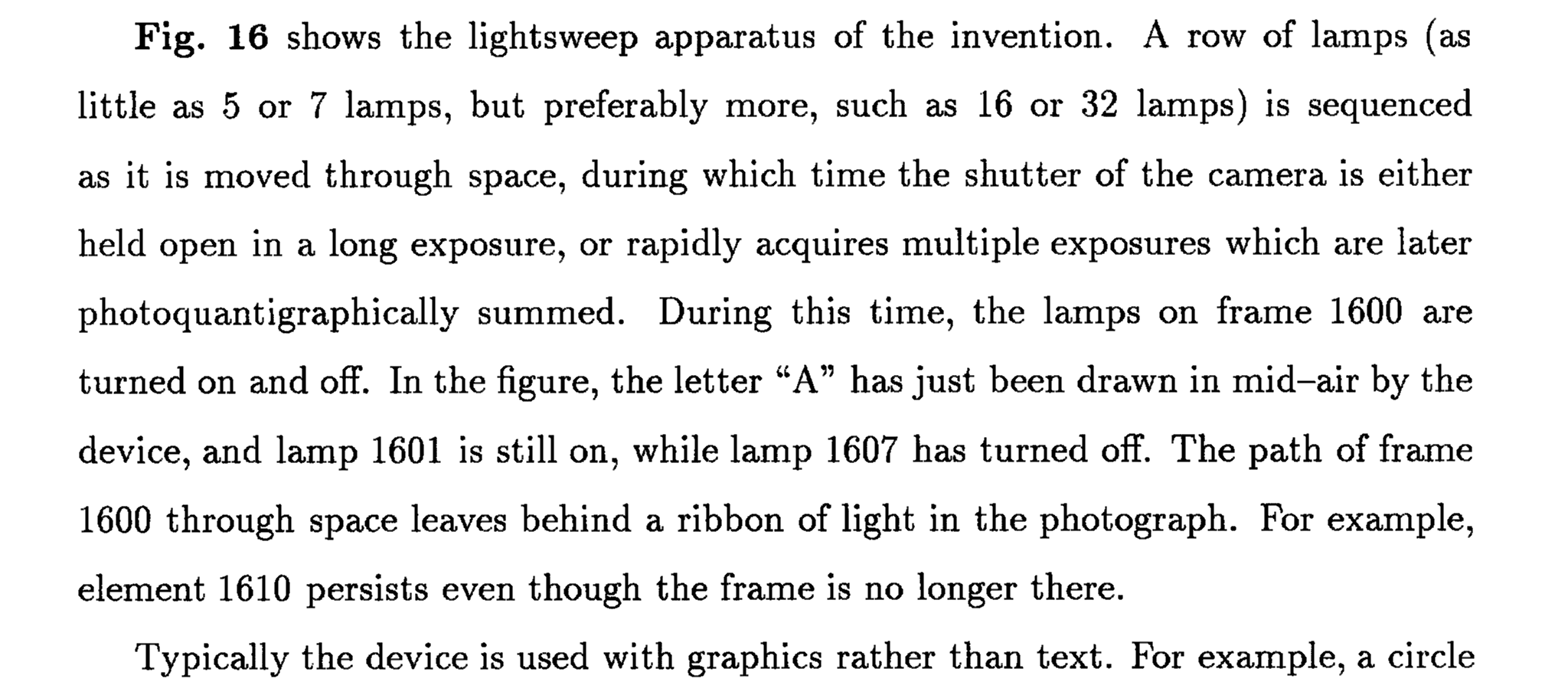 ---
18 years later (2003), in my Tinquiry/Praxistemology Lab: Modular LED Lightpainting System 21 years later (2006):
---
---