I AM A CAMERA: Humanistic Intelligence...
---
One of Mann's typical radio gateway systems for use by `photoborgs' (photographic cyborgs)
---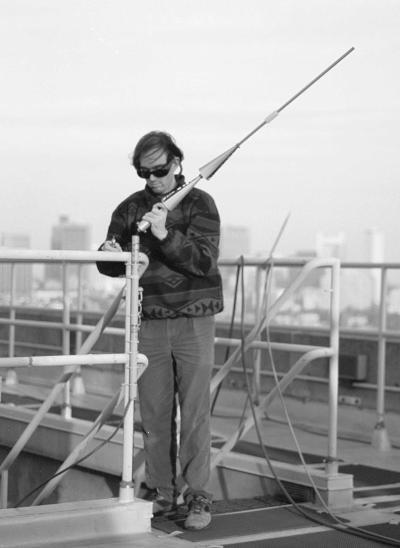 One of the numerous antennas Mann placed throughout the city on various rooftops. This antenna was located on roof of tallest building in city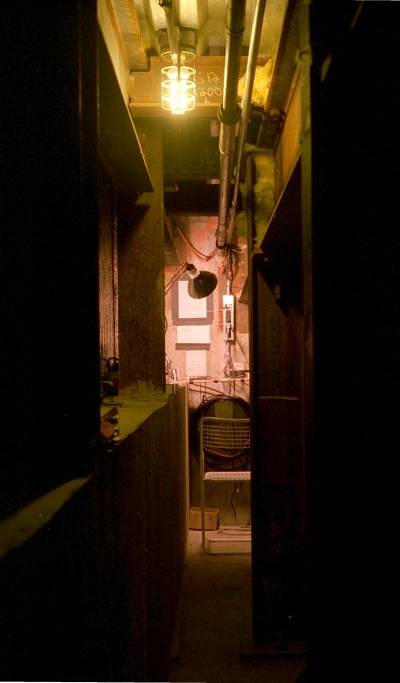 Climbing up elevator shafts, or finding any other warm+dry place to hide the radio systems.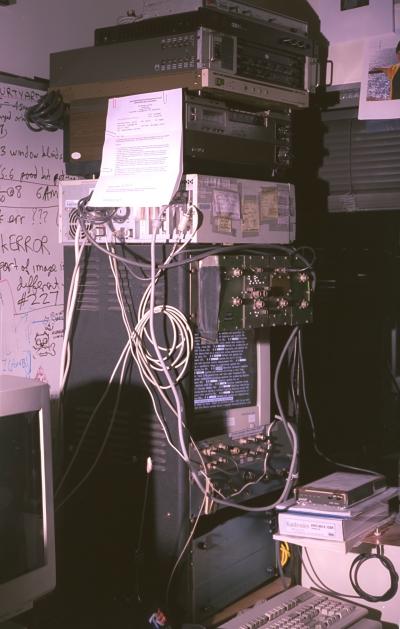 Microwave downlinks from rooftops of the various buildings to my office --- probably the messiest office this side of a junkyard.