Veillometer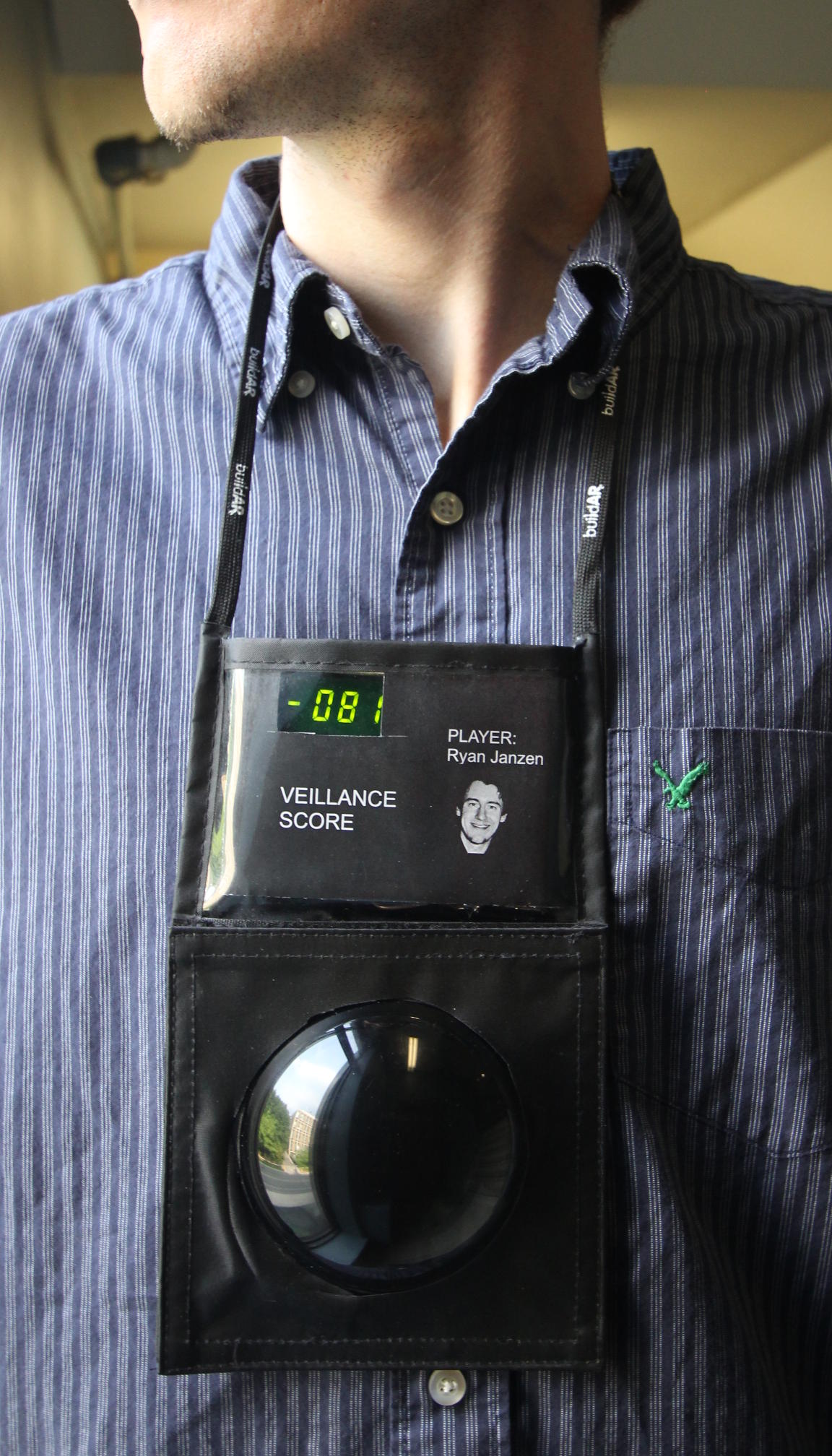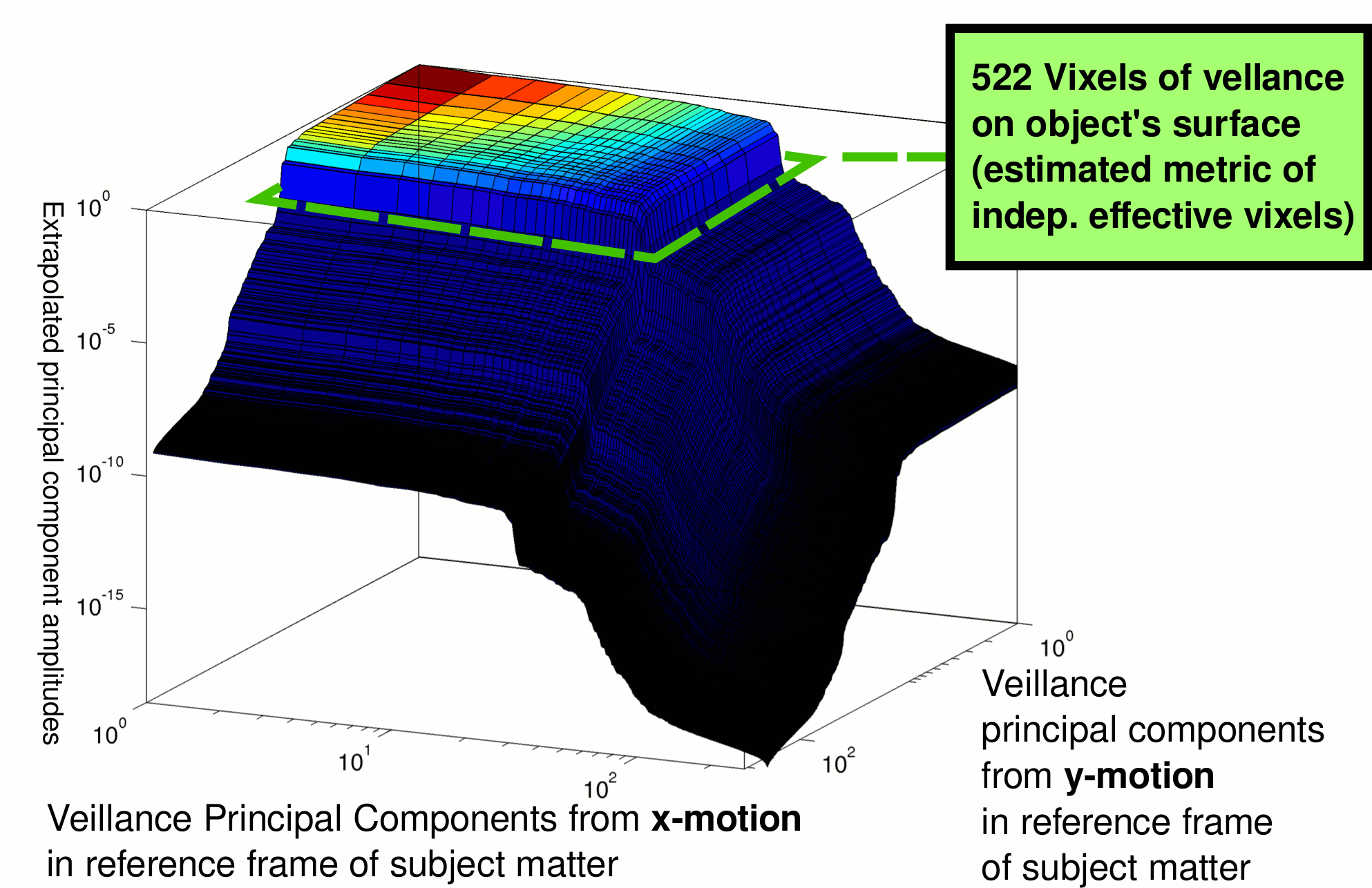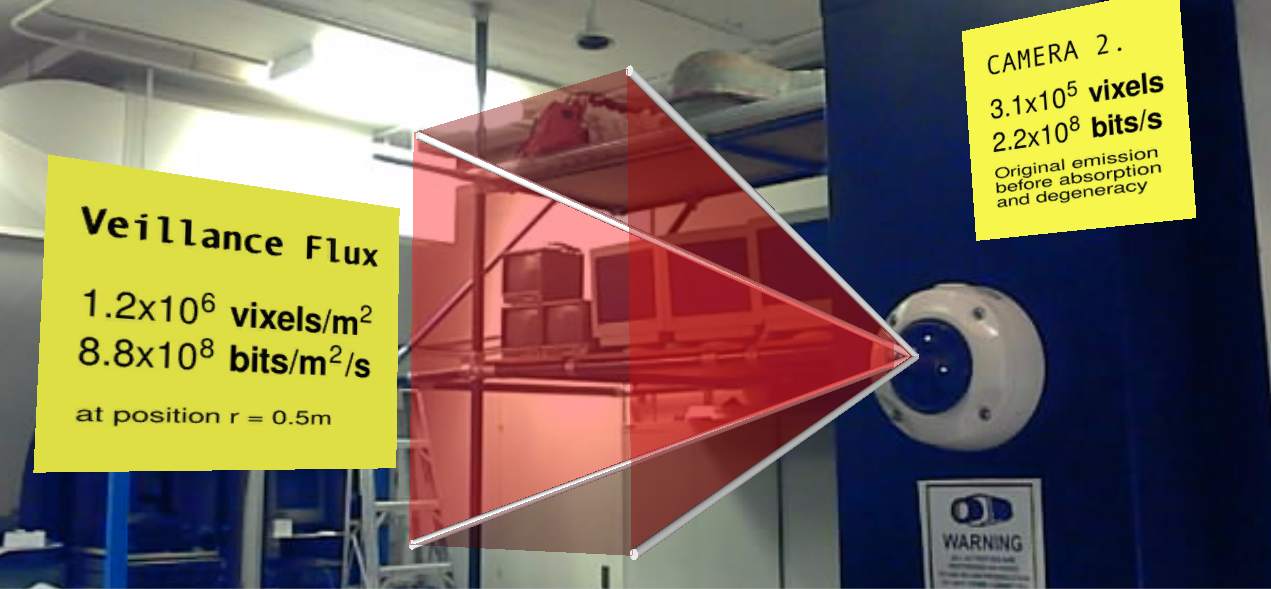 Invention title: Veillometer
Summary explanation -- how it works: The veillometer measures exposure to "veillance" (i.e. exposure to surveillance or sousveillance), much like a dosimeter measures exposure to radiation or sunlight. For example, the veillometer can take the form of a neckworn device that measures how much a person is being watched, photographed, or surveilled. The veillometer can also accurately measure the amount (and distribution) of surveillance in a room, facility, street, city, or the like.
Example commercial applications:
Security, Insurance, Health & Safety, For personal safety, public safety, health and safety:

In an industrial plant, we can measure the extent to which cameras would detect potential industrial accidents.
For emergency preparedness and rescue, it can be determined if a space is sufficiently covered by cameras. In buildings, transportation facilities, streets, cities, etc., surveillance coverage can be measured.
For detection if a store robbery would be missed, or if a face would not be recognized in future camera footage, veillametrics lets users intelligently set up security cameras in advance to make sure there are not veillametric blind spots or weak spots where a face would be blurry.
Insurance industry: Insurance rates can be adjusted using fair and accurate measurements, to incentivize camera coverage for health, safety, emergency preparedness and crime prevention.

Cinematography:

The veillometer can be used to help movie production crews set up for complex shots and scenes.
It is able to determine all possible positions of actors or stunt people seen by cameras (e.g. to make sure something is not reflected in a mirror or other shiny surface).

Gaming:

Exciting new games can be made based on "shooting" pictures of an opponent. See related invention Veillance Games. The veillance game can be sold either as a package set of body-worn veillance dosimeters plus camera-guns (see Veillance Games), or can be sold as a software game based on AR (augmediated reality). Veillametrics allows continuous measurement of veillance to be used as an accurate user-interface for gaming.

Links to technical papers associated with the invention: Sensing, to Measure Surveillance and Sousveillance, Veillance Dosimeter. See also related work+inventions, e.g. Veillance Wand, The Sightfield, pictures, etc..
Related work: Using this invention in a 3D AR game play environment and also abakography. Related press coverage: This Light-Painting Wand Illuminates the Gaze of Security Cameras.
Patent applications filed or issued: Patent in progress, to be filed.
Prototypes constructed: Several working prototypes have been constructed but additional work is required regarding industrial design, ruggedization, and other improvements.
This invention is jointly developed by S. Mann and Ryan Janzen, who would be equal partners in commercialization efforts. The veillametrics invention can be extended and deepened, if desired, by including a few other developers who are already skilled in the art of veillometrics.