Deconism Gallery/Arts Complex was designed as a blog --- something we call "buildinglog". ("MoBuildinglog", like cyborglog, abbreviates to "glog").

We've all seen smart buildings, smart lightswitches, smart toilets, and intelligent user interfaces, but what happens when you have "smart people"? What happens when you wire up the "intelligence" onto people?

2003 August 14th and 15th we explore what happens when the intelligent building meets intelligent occupants.

The August 14th event is an intellectual discussion about the relationship between cyborglogs and buildinglogs and the pre-cyborg age. Three panelists (Maurice Benayoun, Pierre Levy, Steve Mann), moderated by the Director of the Marshall McLuhan Program in Culture and Technology, enter an immersive multimedia space (return to the "primal pre-cyborg state" in a brainwave bath) while discussing the implications of the post-cyborg age.

...Buildinglog mentioned on Joi Ito blog and Rheingold's smartmobs.
---
Deconversation Tub: video displays and lighting, etc., running on emergency power: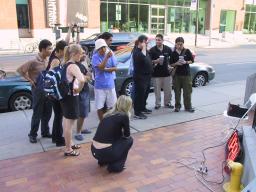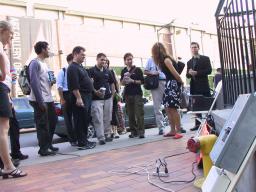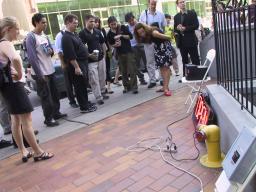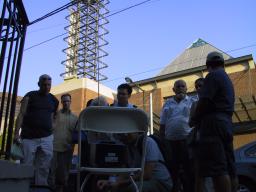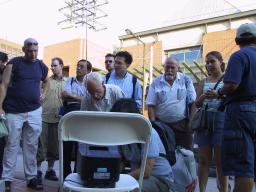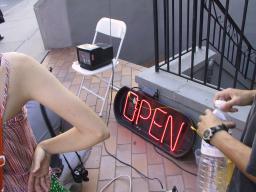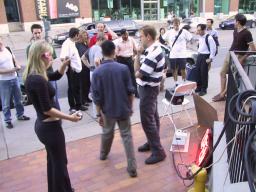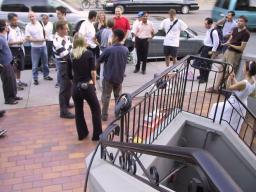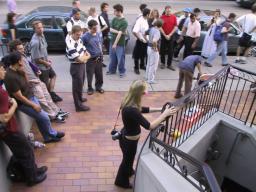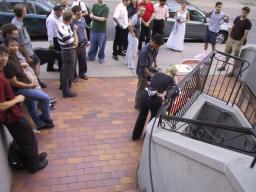 view from inside Level 1 gallery: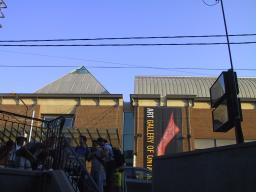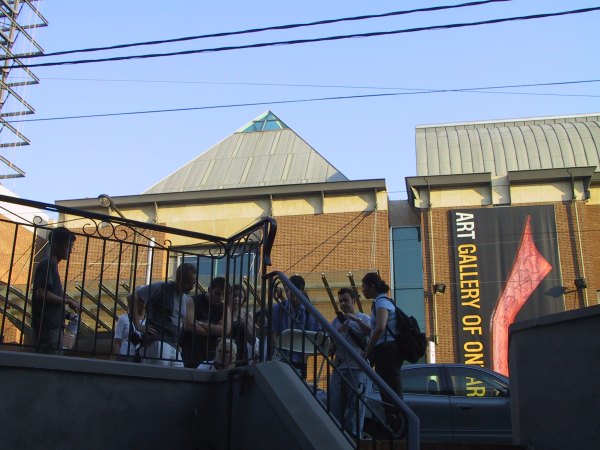 view from inside Level 3 gallery: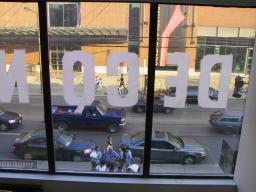 view from roof: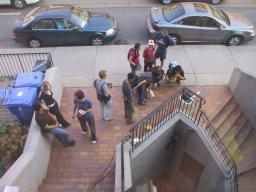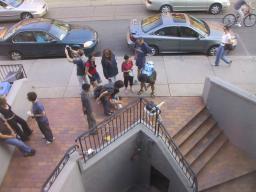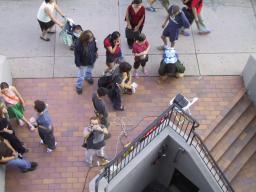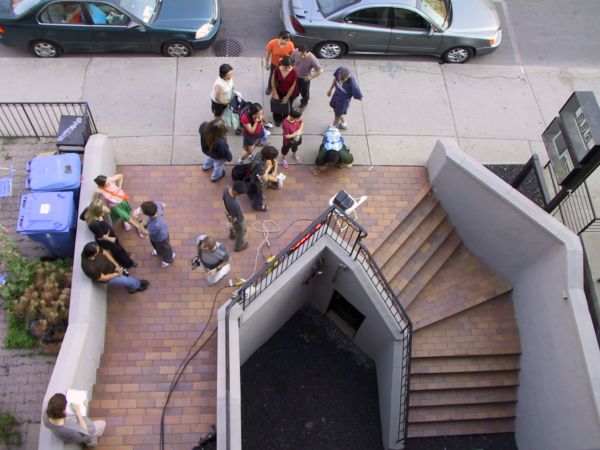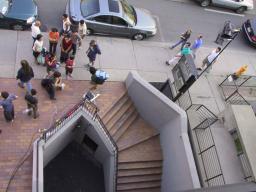 MC Lights: Outdoor architectural lighting (for the "natural artificial light project) visible at right: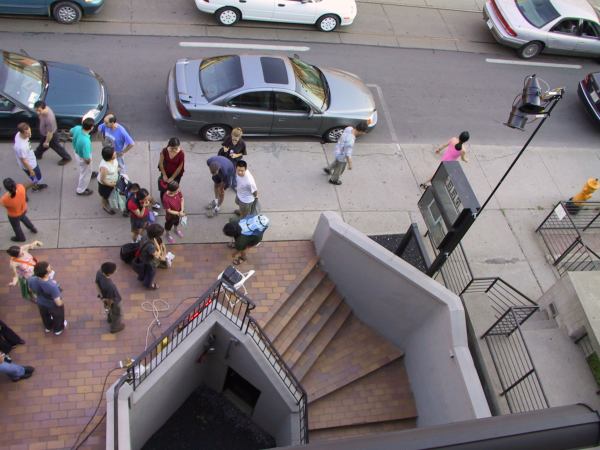 Deconversation Tub (reduced lighting and projection systems because of the power outage: running on emergency backup power)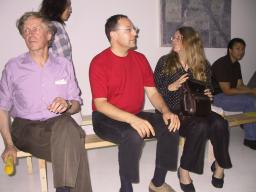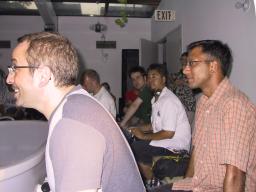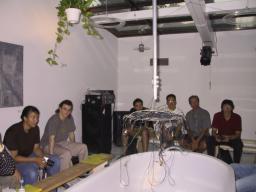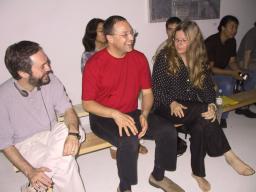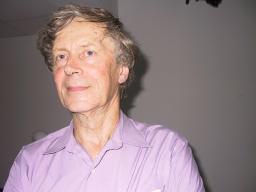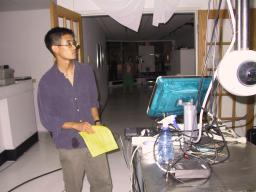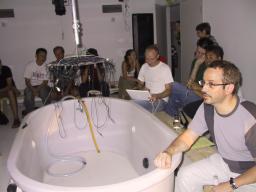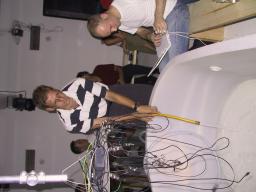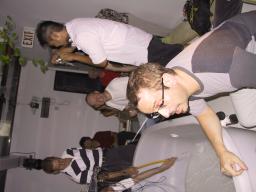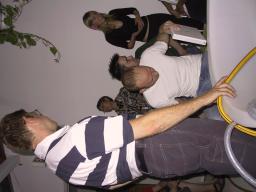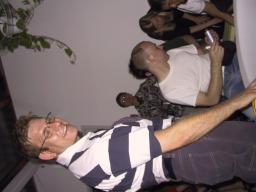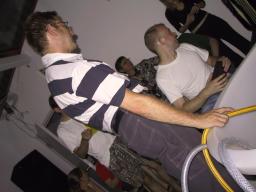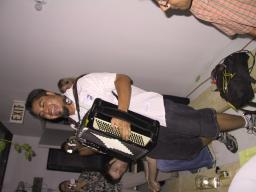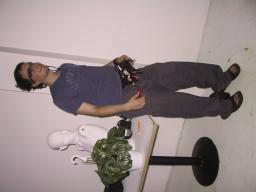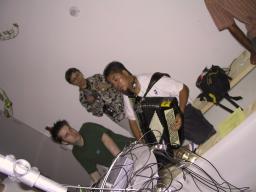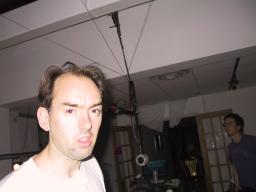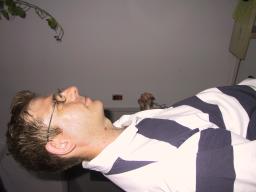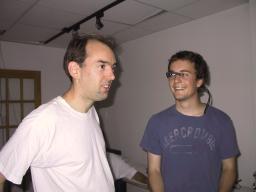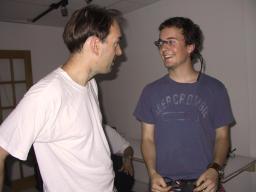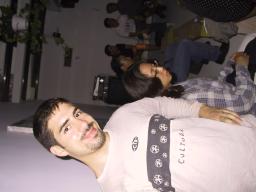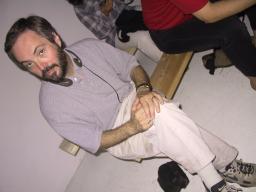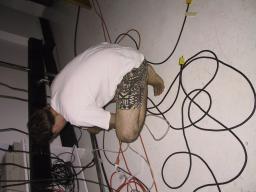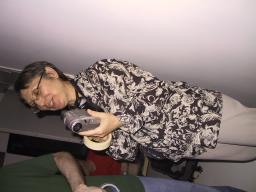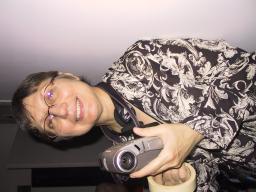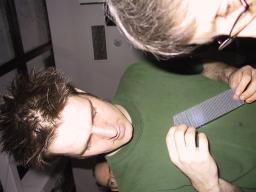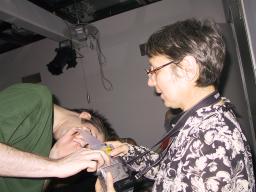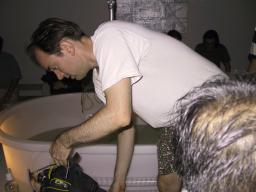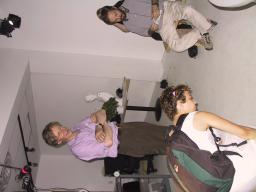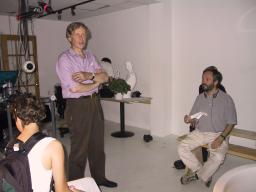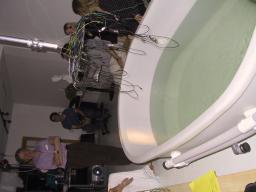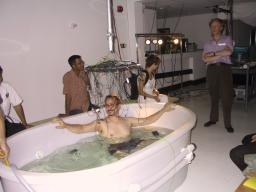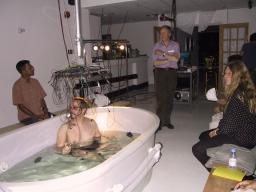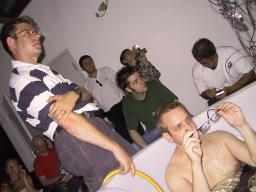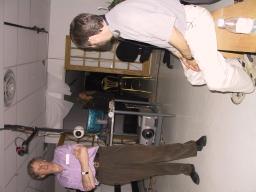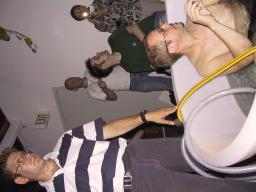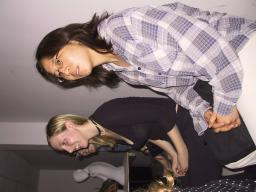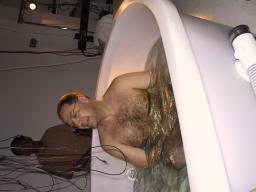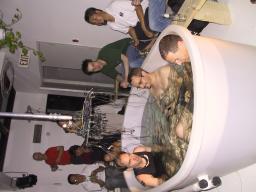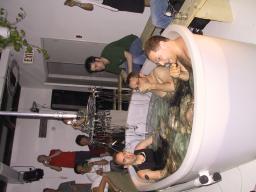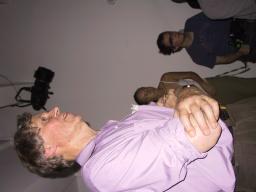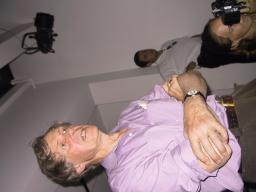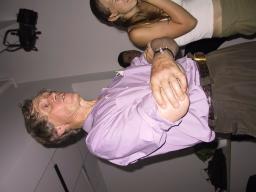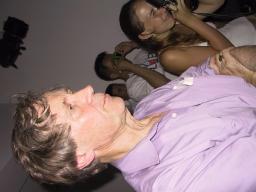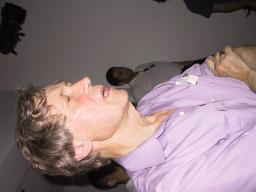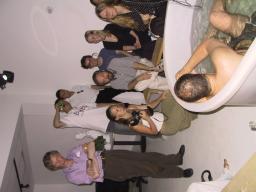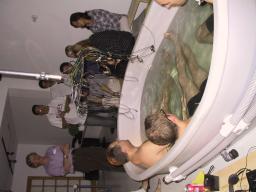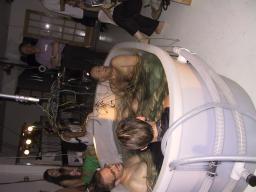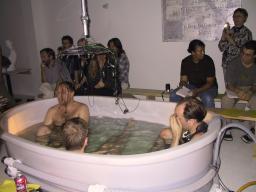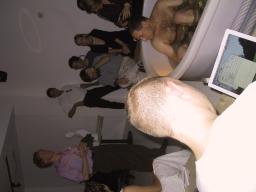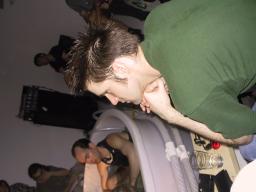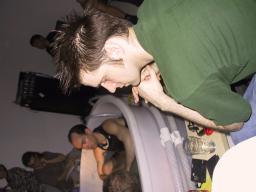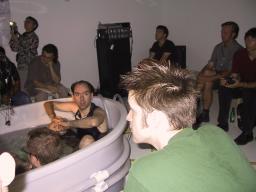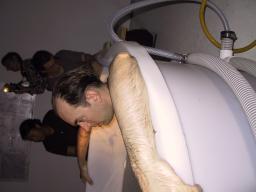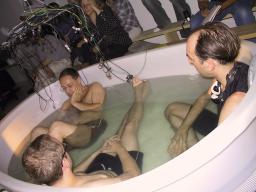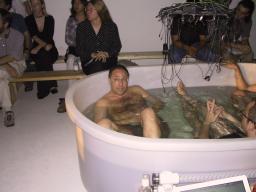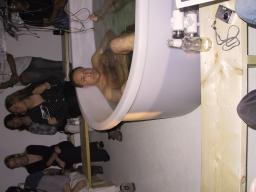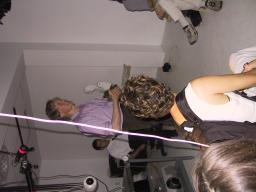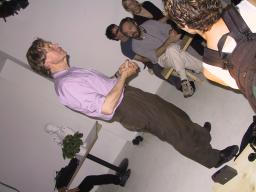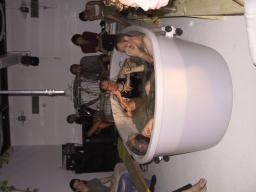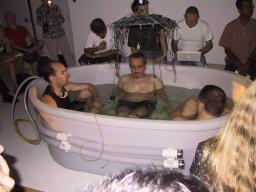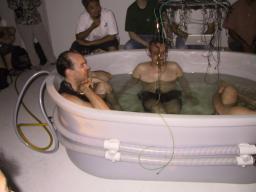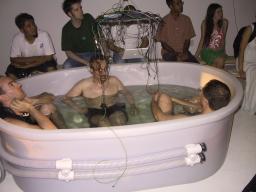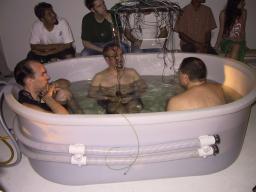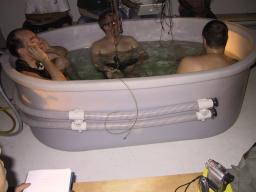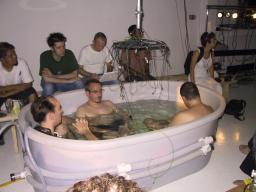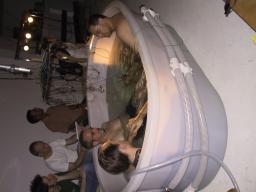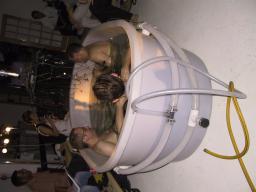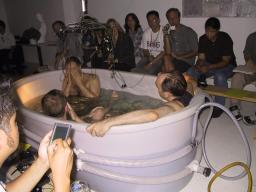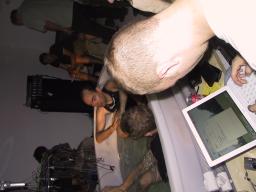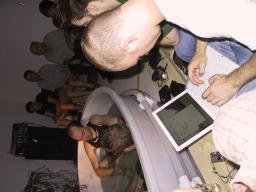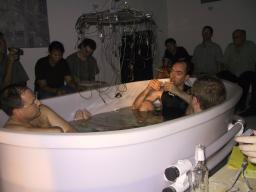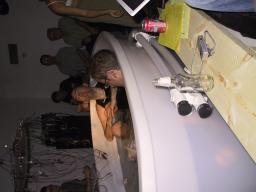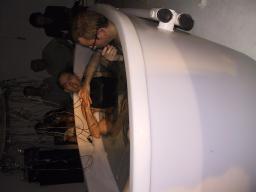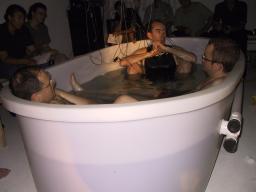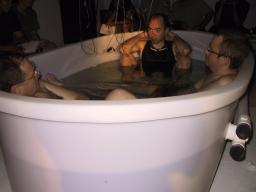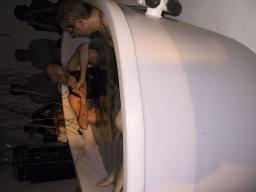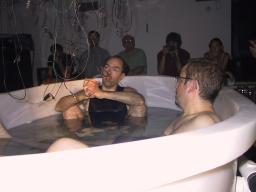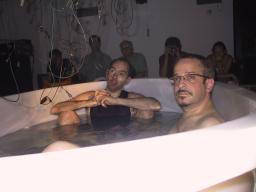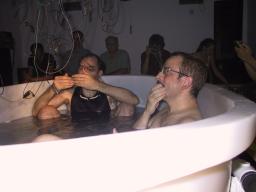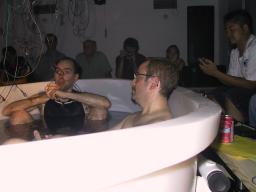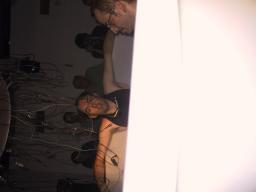 accordianguy at the "village idiot" pub after the event: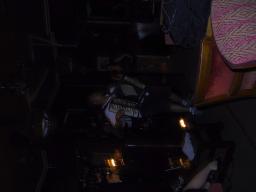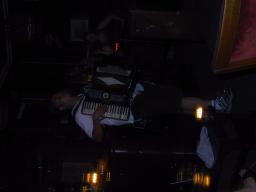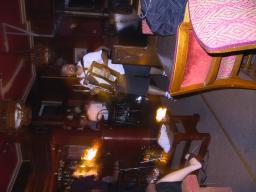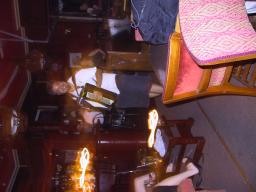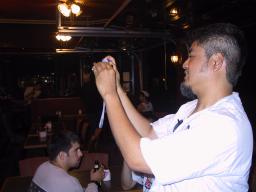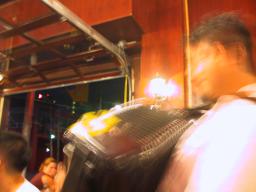 replaced hot water tank for various interactive exhibits and performances that require hot water: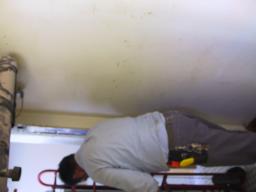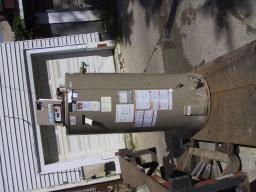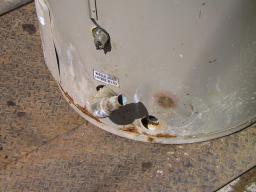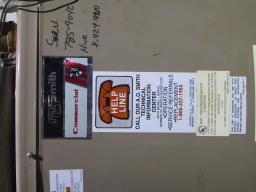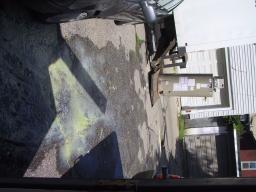 ---
---
I found on RowBoat, some pictures of afterwards. "The party is decamped, as per Joeys suggestion, to the Village Idiot. Brilliant idea. Steve has an equally brilliant idea: hes brought a vintage 50s floor lamp plugged into one of his portable batteries. Hoots and hollers from the patrons." (RowBoat, archives/-2003/08/14/toronto_blackout.php)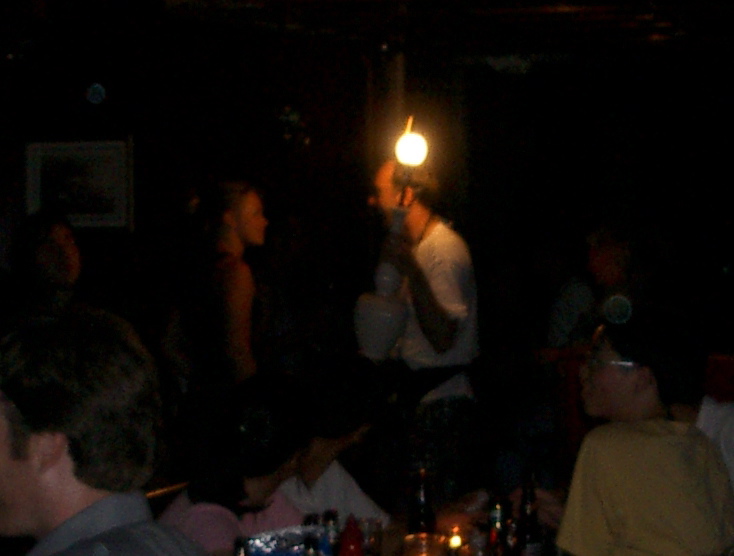 ---