Christina's 'glog, Monday 2004 July 12th
Agata invited us to the Rex Hotel where her boyfriend was playing drums in a 3 person jazz band. We had dinner there, around 6pm.

Afterwards we stopped by ACTIVE SURPLUS to get a switch that was a little easier to press than the existing switch.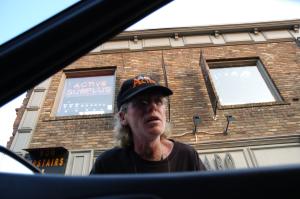 You will probably see the new switch in future entries to this 'glog.