at the end of the summer (2003), my parents took me for one last trip to the beach this year (Woodbine Bathing Station)
agata (from xdesign inc.) also came with us. there were also some kite surfers on the lake.

i'm just learning how to walk on my own now, with mommy and daddy sitting apart from each other, i walk from one to the other...

Firemen showing off their fire truck. Daddy asked them about the squirt gun, and they mentioned it was to spray at the other firemen, in case they couldn't get their short length of firehose hooked up in time to spray at the other truck when it's passing by.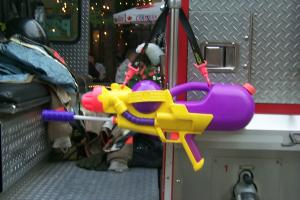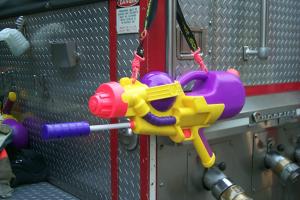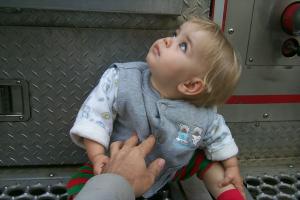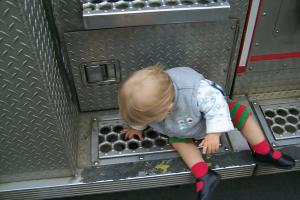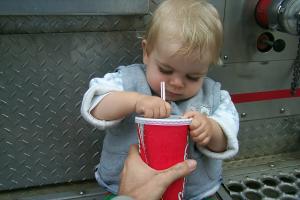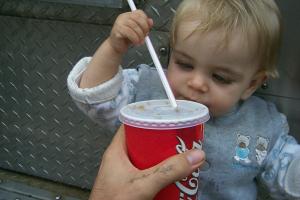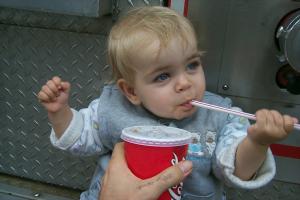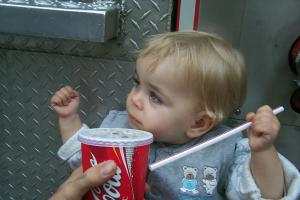 the fireMEN sure are proud of their firetruck, firehoses, and squirt gun!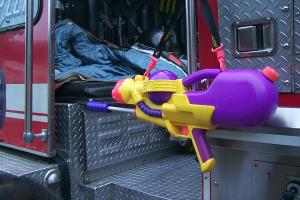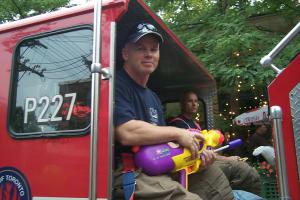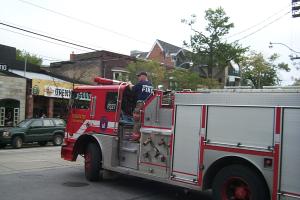 2 for 1 burgers at licks, and also they gave me a free helium-filled baloon: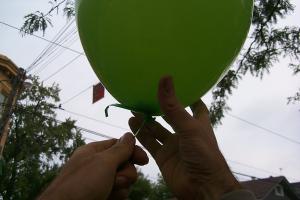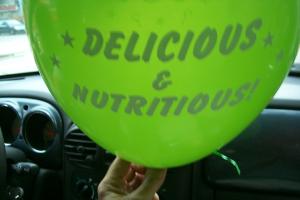 lick's is in a little single-phase part of town not far from where the ice cream trucks (with their 3phase gasoline generators) park by the beach.